Energising Crystals
Energising crystals are potent tools that harness the Earth's natural energies to revitalise and balance one's aura and chakras. These unique stones, formed over millennia, resonate with specific frequencies that can enhance one's physical, emotional, and spiritual well-being. By introducing these crystals into one's daily routine or meditation practices, individuals can tap into their inherent power, promoting healing, clarity, and inner harmony. Expected benefits of energising crystals include improved focus, emotional stability, increased vitality, and protection against negative energies. Understanding and utilising the right crystals can truly transform their life's trajectory, aligning with their highest potential.
Dr Savneet, an esteemed crystal healer, has dedicated her life to understanding the profound effects of these natural wonders. With a deep-rooted passion and an extensive knowledge base, she guides her clients in selecting and using the most suitable crystals for their unique needs. Through personalised sessions, Dr. Savneet ensures that each individual harnesses the full potential of these energising crystals, leading to holistic healing and enhanced life quality.
If you're seeking a natural and powerful way to elevate your energy levels, achieve mental clarity, or find balance in this chaotic world, consider the transformative power of energising crystals with Dr. Savneet. Embrace the ancient wisdom of the Earth and embark on a journey towards holistic well-being and spiritual enlightenment.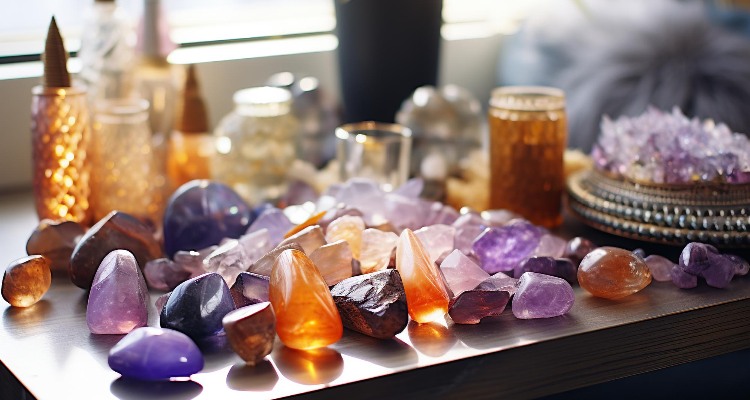 Dr Savneet: A Master Healer in Energised Crystal Therapy
Dr Savneet is a luminary in the realm of crystal healing, particularly in the utilisation of energised crystals. With years of dedicated study and hands-on experience, she has honed her skills to an exceptional level, mastering the art of selecting and energising crystals for optimal healing outcomes. Her proficiency extends beyond mere knowledge; it encompasses a deep intuitive understanding of how to align the vibrational frequencies of crystals with an individual's unique energy signature. Through her meticulous energising rituals, Dr Savneet imbues each crystal with amplified healing properties, thereby elevating its efficacy in addressing a range of physical, emotional, and spiritual imbalances. Her unparalleled expertise in this specialised field has made her a sought-after healer, trusted by clients to guide them on their journey towards holistic well-being.